Welcome to the Resource Page where you will find only the best quality products and prices for your furry family member! Click the links and see for yourself…
As the site says "You can resign the health of your best friends to the ravages of toxic chemicals, empty nutritional claims and diminished quality of life.Or you can take the high road to natural abundance, radiant good health, primal longevity, and peak performance as Nature desires for all living things." If you choose the latter you must visit this site. It holds a wealth of information on many of the maladies our furry friends may encounter and how to help them NATURALLY! From Arthritis and Cancer to hot spots and tear stains you'll find natural solutions for the problem. Click the link and become informed!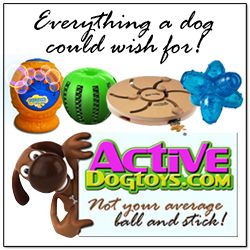 By the way…the holidays are coming and it's the ideal time to RESTOCK YOUR PET'S TOY CHEST! I've searched the web and found the BEST DOG (AND CAT) TOYS EVER!!! These dog toys are so cool that I'll bet you'll love playing with them too! Yep, dog toys that are so fun even dog owners are entertained…and the cat toys are not too shabby either!! They are not kidding when they say "Not your average ball and stick?"  Click the link and get ready early… the holidays will be here before you know it.
You created a happy ending for an animal and you gained a treasured companion for life. Now you can celebrate your special furry friend and help tackle a big challenge: over six million animals are waiting in shelters for a loving home. Dress My Rescue creates fun pet clothing and accessories designed to raise awareness about pet rescue, adoption, spaying and neutering. The clothes and accessories are not only adorable but when you purchase from Dress my Rescue 15% of their profit is donated to  nonprofit organizations that work to create happy endings for pets and empty shelters. What could be better, dress your special friend in style and help other homeless animals in shelters…beautiful!